Cisco India celebrates Diwali with Nutritious Laddus from Payir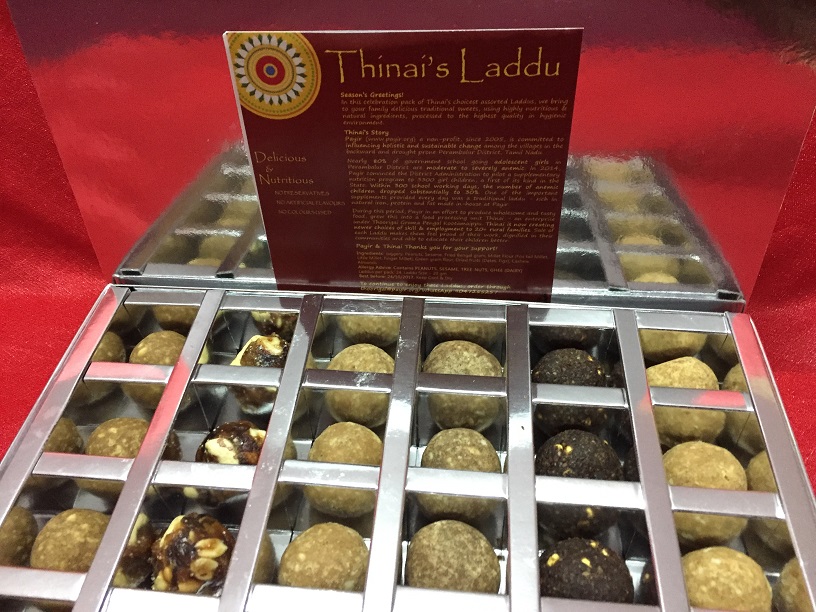 Cisco India in Bangalore came forward to support Payir by ordering our 'Thinai's Laddu' Diwali Celebration pack of sweets, as Diwali gift for their employees. These laddus are:
Made out of naturally grown, selectively picked ingredients  – Millets, Sesame, Peanuts, Jaggery, Dried Fruits

Our traditional sweets which our ancestors relished and passed on to us

Healthy and nutritious – a guilt free way to relish them

Help conserve water, which is a precious commodity these days, as millets take only 30% water used for rice and wheat
Our team was super excited with the order and executed it to perfection. We sincerely thank our active volunteer Ms. Subashree Krishnan for supporting us through out and to the wonderful Cisco team of Ms.Deena Suchitha, Mr.Shiv and others for their support.
We hope to reach these laddus to more people. Our Celebration pack of sweets can be ordered for your home and office events, family functions and as a gift to that special person. Please reach us at: thoorigai@payir.org for your orders
Here are some pictures of our team executing this order.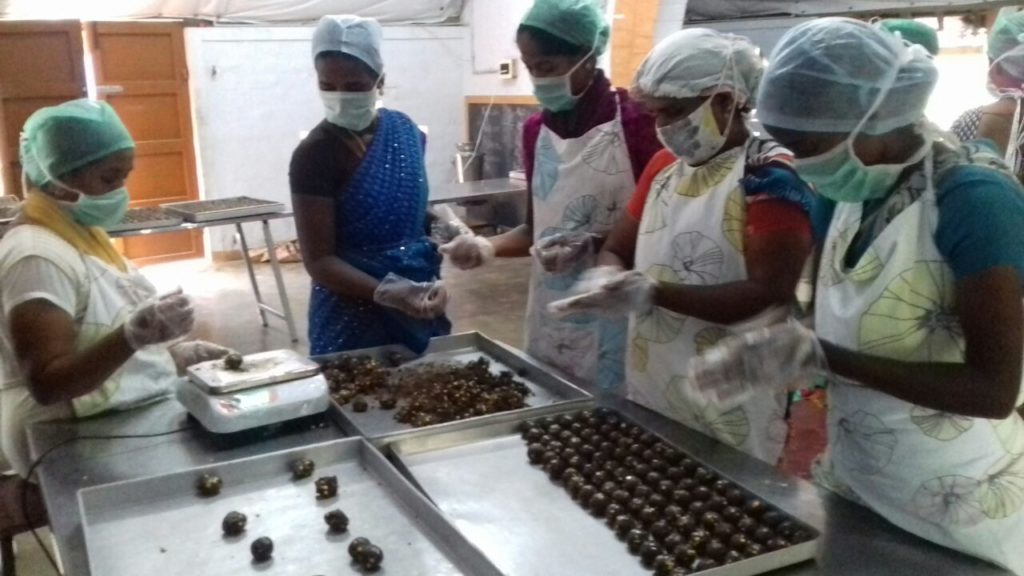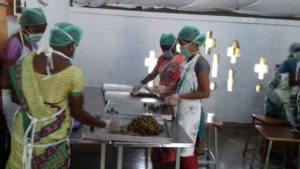 Our employees making the laddus in our Rural cottage industry setup in Thenur village, TamilNadu. All our employees maintain strict hygiene while handling the laddus. The production room is thoroughly cleaned the previous evening, for production to start in the morning. All employees wash their hands and legs, wear hair and face masks and hand gloves during the entire process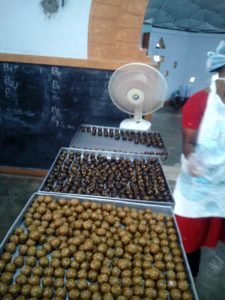 The laddus are laid to cool and dry, under a fan running on solar power.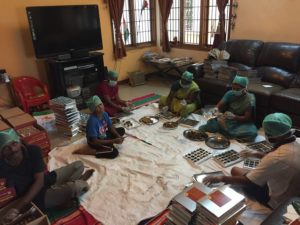 Packing the laddus into boxes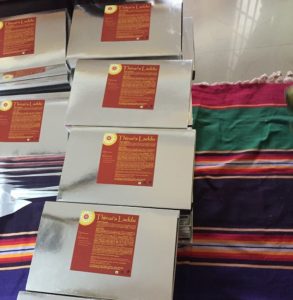 The laddus are packed in boxes and ready to be shipped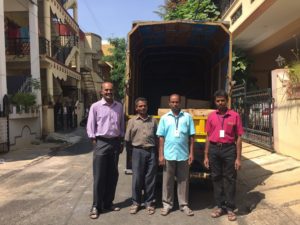 The boxes are loaded in the delivery van. Our team traveled from Thenur to Bangalore amidst the rains, for the delivery of the boxes. Standing (L to R): Our co-founder Ram, Murugan, Sekhar and Senthil (Laddu unit in-charge)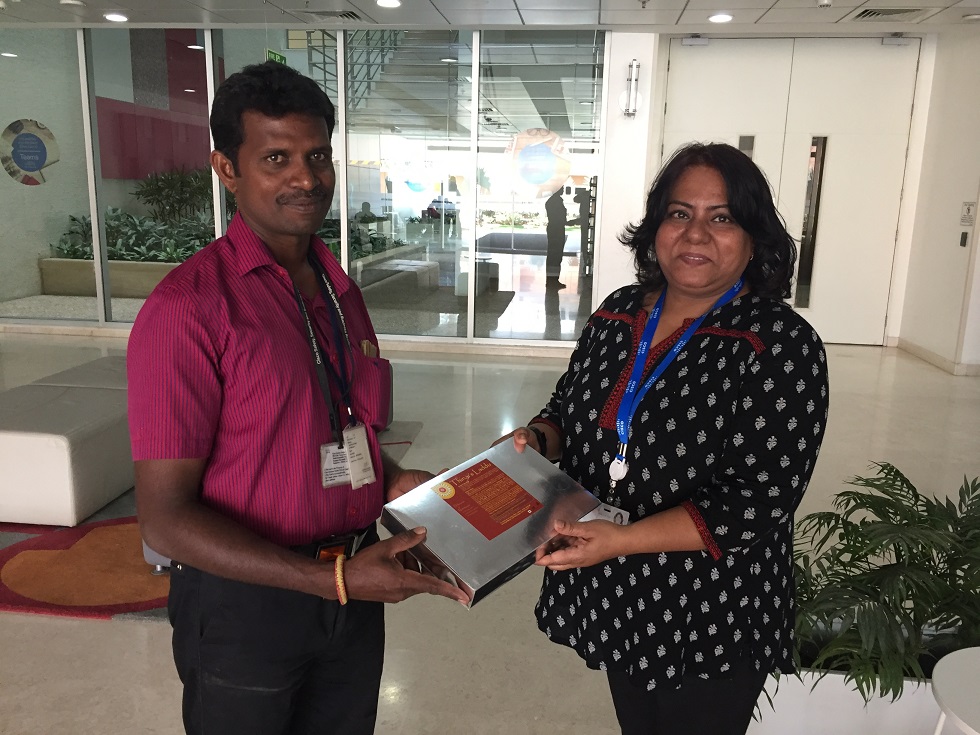 Our Laddu unit in-charge Senthil was beaming with pride when he personally hand delivered the Celebration pack of sweets to Ms. Deena Suchitha, at the Cisco office.