Payir at Chennai Marathon 2017
Our active volunteer Suresh Babu and his team of runners Ran in Chennai Marathon in Dec 2017 and helped raise funds for Children's Talents Carnival at Payir. The Talents carnival benefits students from 18 Government Schools in Perambalur district.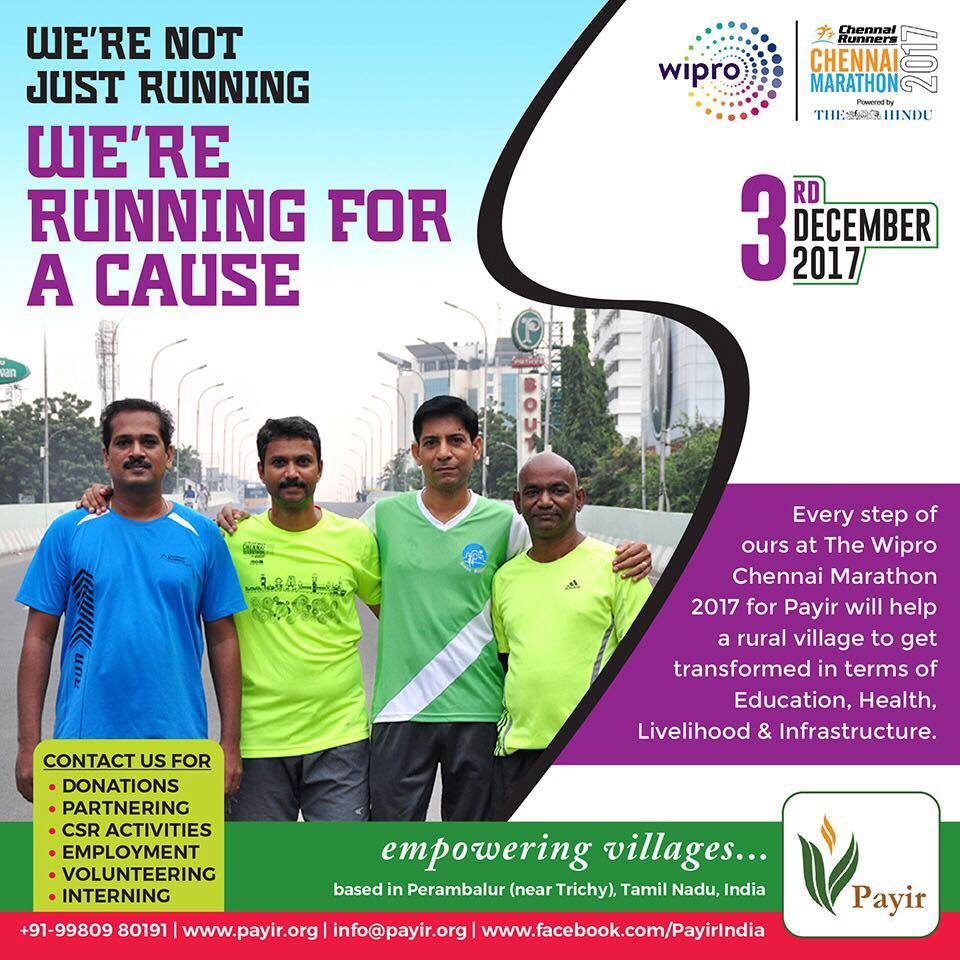 Payir also supplied 20,000 nutrition laddus to the runners in the Marathon, with the help of Suresh Babu and Chennai Runners
Our sincere thanks to Suresh and his team, and Chennai Runners !