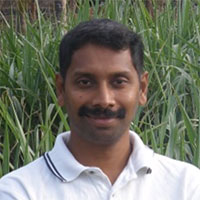 Senthilkumar Gopalan
Managing Trustee
SenthilKumar Gopalan is the brain and founder of Payir. He is a highly motivated young professional who is a believer and follower of the teachings of Mahatma Gandhi. He graduated as a Mechanical Engineer and worked in different capacities including as Senior engineer in a 500 MW Thermal Power Plant, Technical Lead in IBM Global Services India, Technical Manager of New Business Initiative and lead a team of 30 engineers at Lason Inc., MI, USA having ownership both on-shore (multi-city, US) and off-shore development and was instrumental in setting up the off-shore division in Chennai. He has as since left that position and is now part of the grass-root Payir team at Thenur village.
Mr. SenthilKumar Gopalan mentions: "Truth and its principles form the basis of all living in this world. Truth is an all encompassing word for integrity, peace, perseverance, patience. All these values make us what we are. There is goodness all around in this society and our experiences of life is a reflection of what we are. This eternal reality cannot be more exemplified than in the lives of the rural poor.
These are my beliefs, this is my faith, this is my creed, this is my religion. Payir was founded and will function on these beliefs. Payir has a conviction to nurture these soul values by facilitating a good quality of life sans materialism for the rural community.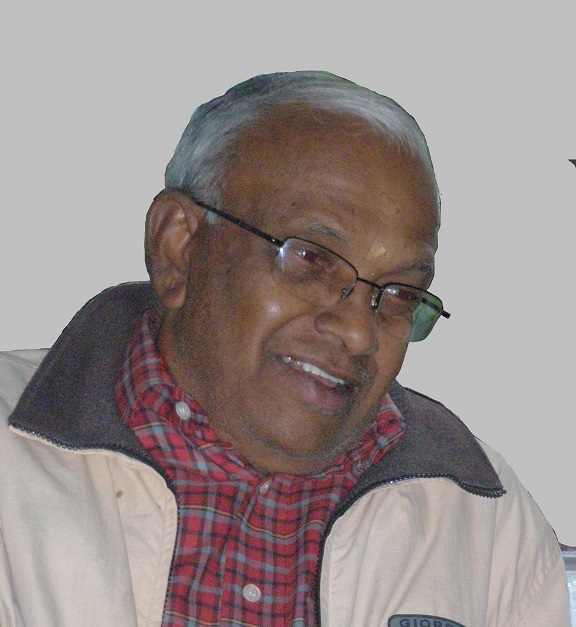 Amarar(Late) Shri.S.Sethuratnam
Founder Chairman
Amarar(Late) Shri.S.Sethuratnam, hailed from the hill station town of Yercaud. He was a coffee planter and has lived in the Yercaud region since 1961. He was a shining example of a farmer who had made his way up through hard work, perseverance and the application of the right technology at the right time. He was credited, among other innovations, with bringing in anthorium cultivation to Yercaud, and being the first in the area to experiment with bio-gas for household use.
Amarar(Late) Shri. S. Sethuratnam also had an active public life in the region, having been President of The Yercaud Library and Sports Club, Vice-President of The Shevaroy Planters Association, President of the erstwhile Agri-Horticultural firm of Yercaud and the chair person of the Siyala Amman Kumbabhisekam committee.
Amarar(Late) Shri.S.Sethuratnam was the founding chairman of Payir Trust, and he and his family have donated their ancestral lands in his birthplace to the Trust. He was a highly respected member of the community in his birthplace of Thenur village. He passed away in April, 2008.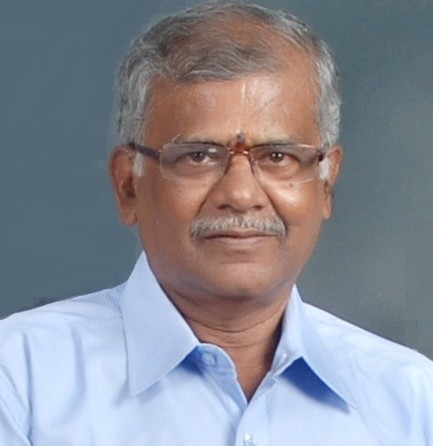 Mr. Meenakshisundaram
Treasurer, Trustee
Mr. Meenakshisundaram is a professional banker with over three decades of banking service. He is a Chartered Accountant with the Institute of Chartered Accountants of India, and a Commerce graduate from Alagappa University.
During his tenure with Union Bank of India, he served in various capacities such as Chief Manager, Regional Manager, Zonal Manager and Deputy General Manager. He has served in different parts of India, traveled abundantly in India and abroad, met with people from all walks of life including farmers, labourers, industrialists, religious leaders, ministers and administrators, and has served in projects from all industries including agriculture, fisheries, mining, chemical, IT, textiles, sugar and retail, to name a few. He was last posted as the Zonal Head / Deputy General Manager, before he opted for voluntary retirement from the bank in 2001, just in his 54th year.
Mr. Meenakshisundaram is spending his retired life in his native town Karaikudi, engaging himself with social activities that serve the community.
Mr. Meenakshisundaram was/is known among his colleagues as a straight forward person, one who is sincere to his commitments. Along with his obvious financial and project management expertise, he offers Payir his cach`e of experience as a well-traveled, well-informed professional, with many accomplishments in the areas of public-speech and leadership. Mr. Meenakshisundaram is the Treasurer of the Payir Trust. His son Mr. M. Ramanathan is a close friend of Mr. Senthil kumar from school days and an active volunteer of Payir.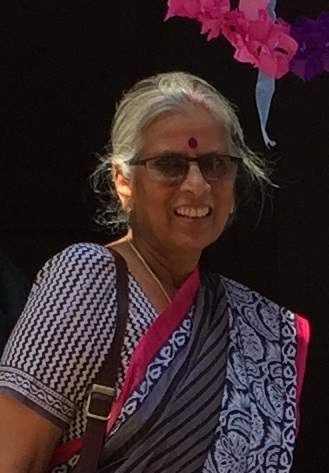 Ms. Rama Sastry
Trustee
Ms. Rama Sastry started out her career as a laboratory technologist but moved into education along with her husband Ramdas when they set up the school in Pondicherry. She is an educationist par excellence indefatigable in her pursuit to provide quality education to young children. She has been the person behind Vidyodaya School playing a number of roles simultaneously! She has helped train a number of young tribals as teachers who now work with their own community.
Ms. Rama Sastry is in great demand as a trainer of teachers from a number of schools. Both she and her husband have initiated a network of alternative schools across the country and are pioneering an effort to develop small schools.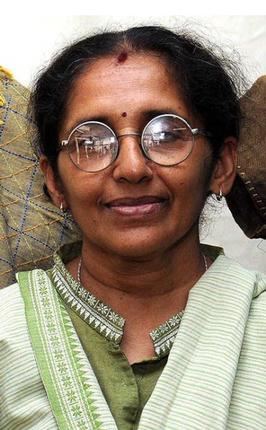 Dr. Lalitha George
Trustee
Dr. Lalitha George is a gynecologist and Trustee of Tribal Health Initiative (THI), in Sittilingi, a tribal village in Tamil Nadu's Dharmapuri district. She was inspired by Mahatma Gandhi and the vision of health for all. Sitilingi valley had the highest infant and maternal mortality rate in the country. That's till Dr. Lalitha and her anesthesiologist husband, Dr. Regi George, a doctor couple from Kerala, decided to make this place their home. . What started off as a clinic from a thatched hut is now a 24 bed hospital. And infant mortality rate has come down to 20 per 1000. Training young tribal girls in nursing, the doctors have made the area self sufficient in health care.
She has  won the real heros award from CNN IBN, and the Vanitha Woman of the Year Award in 2008 for her exemplary contribution in the field of education, health care and social service, among many other awards.
She started Porgai Producer Group, to revive the vanishing Lambadi hand embroidery and to support women to work from home for a fair wage.  Porgai means 'pride' in the Lambadi dialect.
She also facilitates Sittilingi Valley Organic Farmers Association, providing technical and moral support.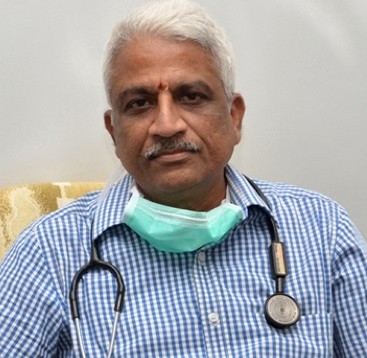 Dr. Sridharan
Trustee
Dr. K Sridharan is a Consultant Gastroenterologist and Hepatologist based in Trichy, Tamil Nadu. He was associated with the Mahatma Gandhi Memorial Government Hospital & KAPV Government Medical College, Trichy until 2008.
Dr. Sridharan has been active with Payir Trust from its inception. He has been instrumental in the various health initiatives of Payir Trust, including setting up our Health Care Unit, referral Specialized Doctor network, mentoring our Health workers and many more.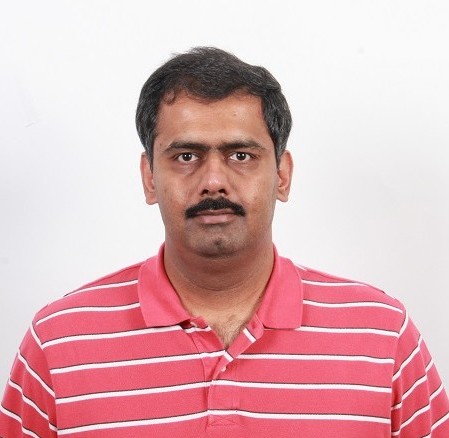 Sriram Thiagarajan
Trustee
Sriram has been a trustee of Payir since 2014.  Having worked in companies like ZS Associates and Mu Sigma, he is an accomplished leader in data analytics and decision sciences.  He was part of the leadership team that built Mu Sigma from a startup to an industry leader.  He spent 13 years of his professional career in the USA before returning to India.  He has an MS in Mathematics from Purdue and an undergraduate degree from IIT Madras.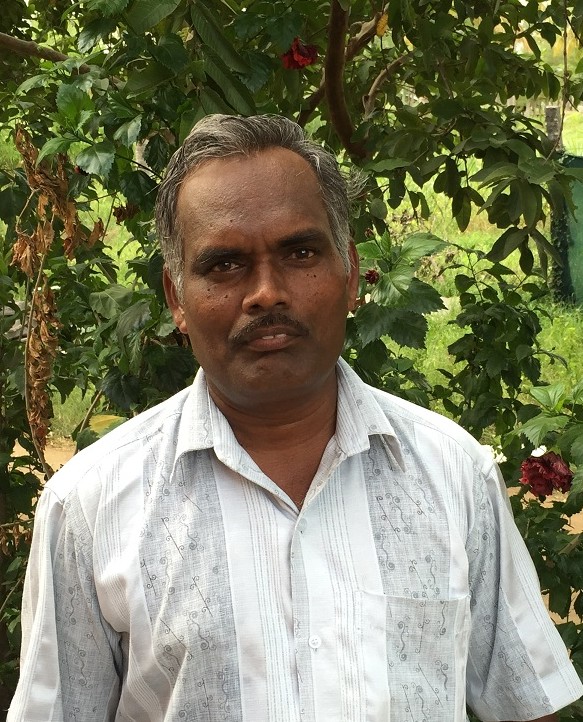 Patchaimuthu Sadayan
Trustee
Pachaimuthu, one of the first graduates of Thenur, has been voluntarily helping Thenur students in their education for the past 20 years. He joined Payir as a farmer and also taught Maths in the Government schools as Payir's support staff. He slowly started taking initiatives in the education activities of Payir and now he is the person in charge for all the education initiatives of Payir. He is the head of Payir Nursery and Primary school and the Residential Special Training Center. He takes active roles in resolving conflicts among the team members of Payir and engages himself in community out reach programmes. His leadership has stretched in many areas of the organization's work and raised him to be one of the Trustees. He hails from Thenur village.