Payir wins "Best NGO" award at Juniper Networks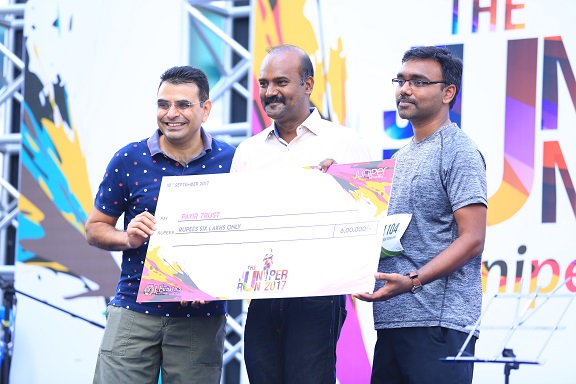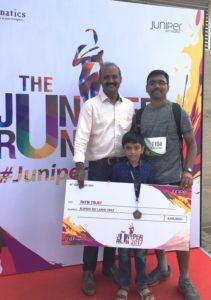 Juniper Networks, a US based company with a branch office in Bangalore, conducts a 10K run every year for its employees, which also includes carnival style fun rides and games for the entire family. As part of the 10K run registration, Juniper's employees also contribute a certain amount towards NGOs working for social causes. Juniper matches this contribution and adds more and provides it to NGOs selected by their employees based on internal voting
For this year's Juniper Run 2017, Baskar Shanmugam, an active volunteer of Payir Trust, captured the essence of all the work Payir does in a 60 sec video and nominated Payir Trust for this award. Based on employees voting and internal committees selection, Payir Trust won the 1st prize for "Best NGO" award. Payir's co-founder Ramanthan and volunteer Baskar received the cheque from Juniper Networks Senior Official, Varun Nair at a colourful event on Sept 10th, 2017.
The award winning video can be viewed here.
Thank You Juniper Networks for the trust in Payir, we will make sure this prize money is utilized to serve the community even better.