Payir Campus Powered by Solar Electricity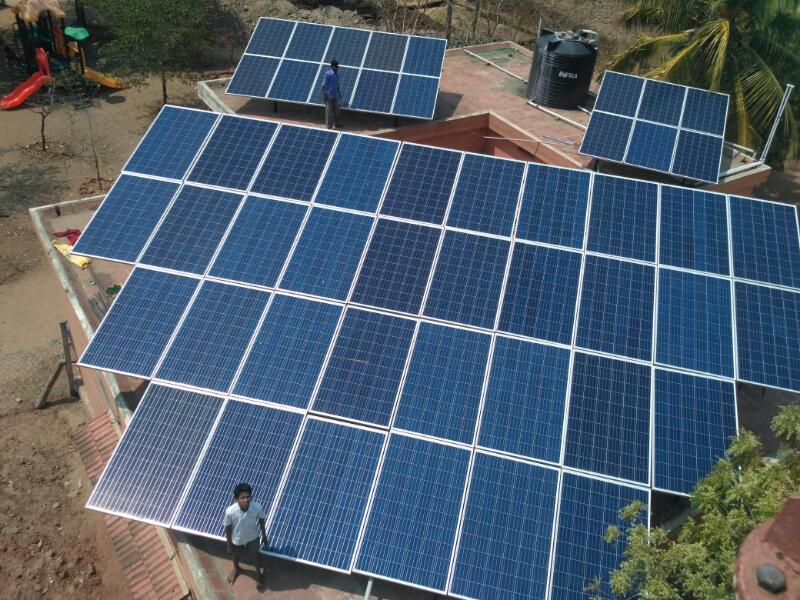 At Payir, while we were connected to the public electric grid supply, we constantly faced power failure and extreme power fluctuations ranging from 130V to 270V. Many of our lab equipment(s), critical health care equipment(s), food processing machines, sewing machines, computers, lightings and even the UPS have been either damaged in the past or out of use many times due to voltage issues, making our work ineffective and inefficient. We wasted lot of time, effort and money in repairs. More importantly, for the 30 children (girls & boys) who reside here in our campus, darkness was certainly a safety issue.
Considering this, Payir has been wishing for Solar Electrification of all our facilities, so we can have Uninterrupted, Clean, Renewable, Green source of Energy and can protect our equipment, and provide a safe residential home for our children
Payir approached the CSR Board of Amrutanjan Health Care Limited, Chennai, and briefed the need. The Amrutanjan Management magnanimously approved Rs. 12 Lakhs out of the total estimate of Rs.14.8 lakhs to convert the entire electrical load to Solar (10 KW) at Payir campus. The remaining amount was funded graciously by Seattle Tamil Sangam (STS), USA, and Friends of Payir, USA,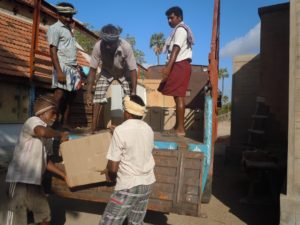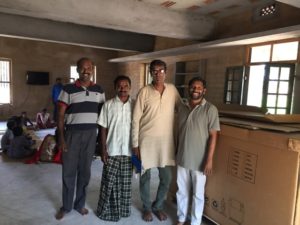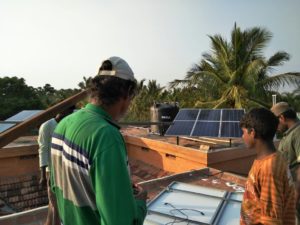 The solar installation activities began at Payir Trust starting from 16th March, 2017. We worked with VillageReS – Village Renewable Energy System India Private Limited, who were reasonable on pricing and have a track record of working with solar installation for many NGOs, using best quality materials. Mr. Ramsubbu of VillageReS did preliminary site analysis on March 17th and purchase process started on 20th. After the panels and batteries arrived, frame fabrication work started on April 3rd and erection and final connection to different loads were complete on April 20th as planned.

Today we are running 100% on solar power, not drawing from the fluctuating grid power. The first biggest luxury is FANS – for the first time, they are running continuously at a constant speed, providing much needed relief from the peak hot summer weather (45C)! In the night, our children are no longer scared, and feel safe and comfortable. Our staff in all units (school, health center, nutrition, tailoring unit) are able to work efficiently without worrying about power cuts or machine repairs.  These days we get to know of power shutdowns only when we see the village in the dark at night!
This was also a great learning experience for us, especially our residential children. Our boys Mayavan and Surya are now on their way to become future Solar Engineers!
We are grateful to Amrutanjan Health Care Limited, Chennai for their trust in us and sponsoring this project. We are also thankful to Seattle Tamil Sangam (STS), Seattle, USA and Friends of Payir, USA for providing the additional funding to complete this project.