Payir at TCS10K run in Bangalore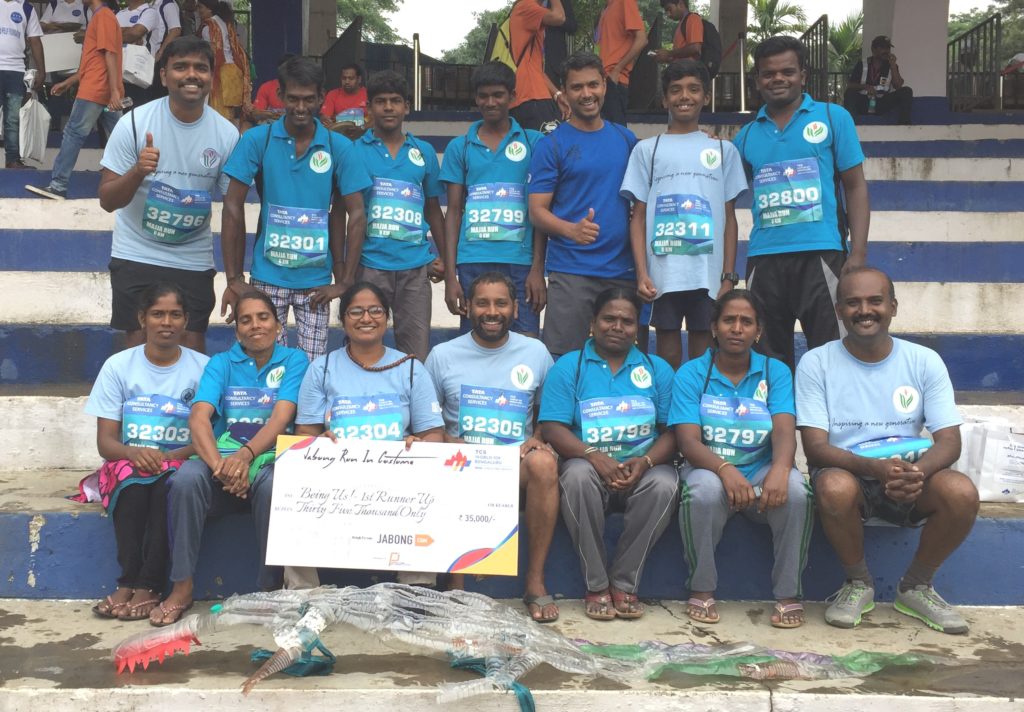 14 members from Payir Team participated in the TCS10K run in Bangalore on 21/05/2017. The team was comprised of our core team members and staff members from Payir, volunteers and 3 children. A team of 10 members traveled 350KM on 20th for this event, from 45C hot Thenur village to a rain lashing 28C  Bangalore.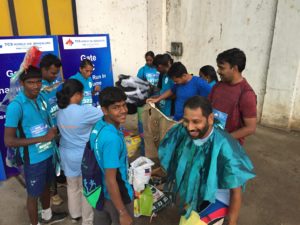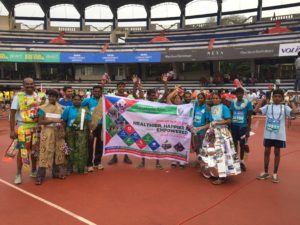 The team had brought costumes hand made by the staff and children of Payir, with a lot of enthusiasm. This was a BIG event for them and they spent hours in preparing for the event. They came up with the theme of "Eco-friendly Vs Non-Eco friendly" products. All members got dressed up at 5:45 am on the day of the run, and went on stage at 630am. They proudly won the 2nd prize in the costume event. Click here for the news article.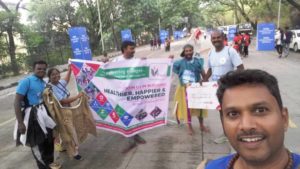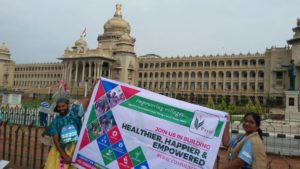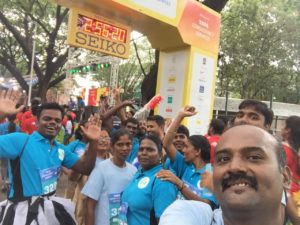 The entire team finished the run, and it was good fun. It was an amazing experience for the entire team:
We collected Rs.5.8 lakhs in fund raising

Won the Sakthi award from India Cares Foundation

Won 2nd prize in the Jabong costume contest

Was a nice outing for all our staff from Thenur village, for many of them this was their 1st visit to Bangalore
This event has been a tremendous confidence booster for our staff – they are excited that from a Rural background, they can compete in Urban / International competitions and win. That is the most important achievement for us! All this will not be possible without support from our well wishers. Thanks for your continued Trust in us !
If you plan to contribute to support us in our effort, please use the following links:
India: http://icfn.in/tcsworld10k/fundraiser/ram/ (or) write to us at info@payir.org for online transfer details
US: https://www.paypal.com/cgi-bin/webscr?cmd=_s-xclick&hosted_button_id=L6L7VS9BR5HLN