Award of Appreciation from Perambalur District Collector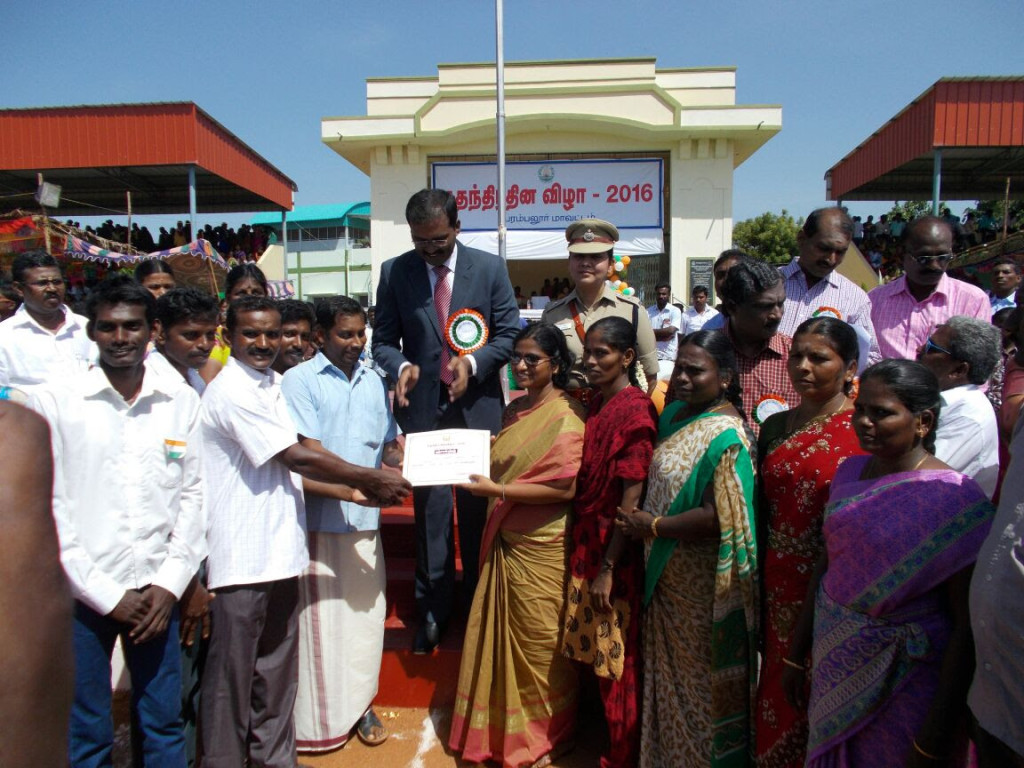 Independence Day 2016 turned out a lot sweeter for Payir Team when we received a Award of Appreciation from the District Collector of Perambalur Mr Nandakumar, IAS.
The award was given to Payir in recognition of service to the community in Thenur and surrounding villages in Perambalur District. The award was presented during the Independence Day parade in Perambalur. During his speech, the Collector appreciated the good work of Payir as a non governmental organization, thanked and encouraged Payir team – 'let your tribe grow'. He requested us to receive the award as a team.
We are extremely thankful to the Collector for his appreciation and more importantly his co-operation and encouragement in helping us carry out our activities with vigour.