Payir at MCCI 2017 "Conference on CSR – The Emerging Trends"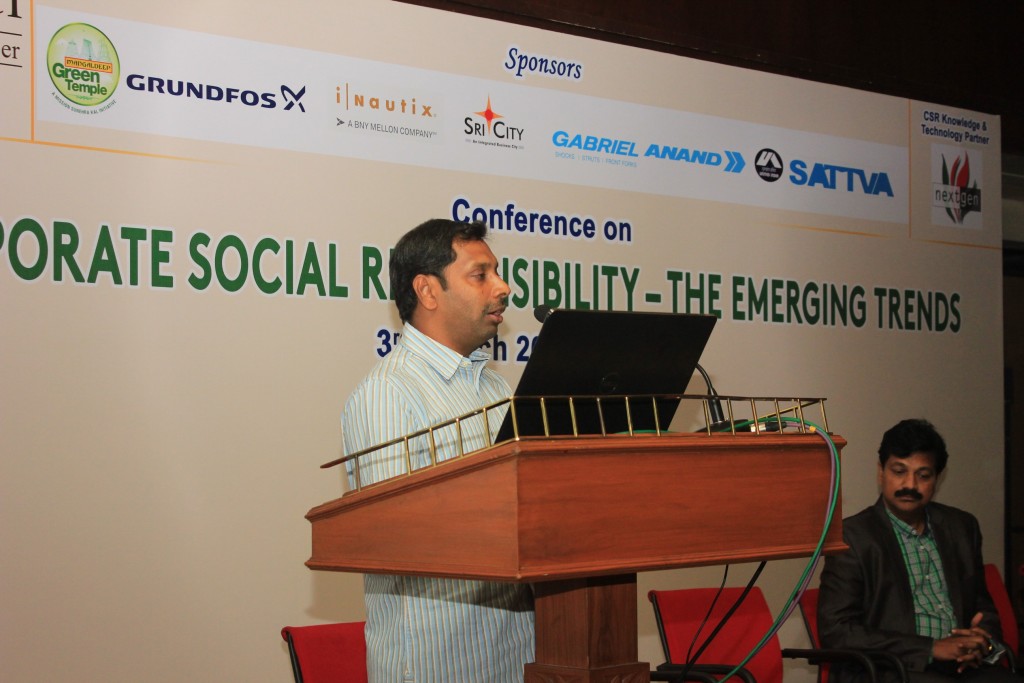 The Madras Chamber of Commerce an Industry (MCCI) conducted a "Conference on CSR – The Emerging Trends" on 3rd March, 2017 at Hotel Crowne Plaza, TTK Road, Chennai.
The objective of this year's Conference was to have an update on  the Emerging trends in CSR and to know how some of the Corporates and NGOs are effectively taking the agenda forward. It was attended by CSR representatives from 50+ companies and representatives from many NGOs.
Our founder Senthil Gopalan was one of the Guest Speakers and Presented: " NGO Show Cases – activities of Payir". It was well appreciated by the audience.
We thank Ms. K.Saraswathi, Secretary General of MCCI and Ms. Jayalakshmi of MCCI for inviting us and helping us connect with CSR from various companies.