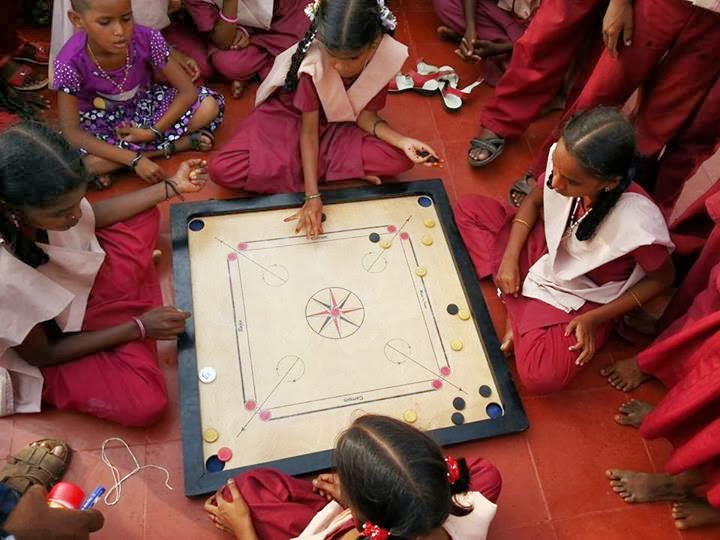 The government schools in and around Thenur, had the majority children of the surrounding villages studying in them. As expected as in most of the rural government schools, these schools could not provide a happy learning experience  for the children as well as could not provide an over all curricular and extra/co curricular development.
When Payir started working with the government schools in aiding improving the primary level learning, there were two other needs that Payir felt should be addressed. One is poor attendance or absenteeism of the children to school and the second is poor or no space for extracurricular activities. To adr=dress the second issue, Payir started conducting interschool competitions for the local government school children, in partnership with Dream India 2020 team from Chennai.
Started with 6 schools, now this has grown to be a big event, expected eagerly every year by children of 17 schools, that is by around 3000 and odd children. Any interested child from 1st standard to 10th standard can participate in the first level intra school competitions. The winners from those events will be invited for the final inter school level events. In the beginning, literary and cultural events were only conducted. Addition of sports events opened the doors for many more children and the Perambalur district sports stadium became a dream come true for most of the players. Around 1200 children won prizes in the final events in the year 2014 in all three, that is literary, cultural and sports events together. Both Dream India and Payir believe in awarding the winners with books, certificates and in sports alone with medals.
The entire Payir's team will be tuned towards this grand event in the month of September and October every year, accelerating a 'Mela' feeling among children and the team itself. Dream India shares part funding and provides volunteer support during final events conduction.
Posted at: