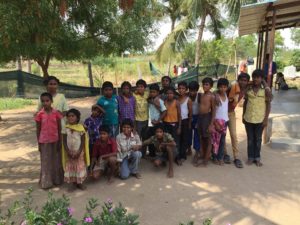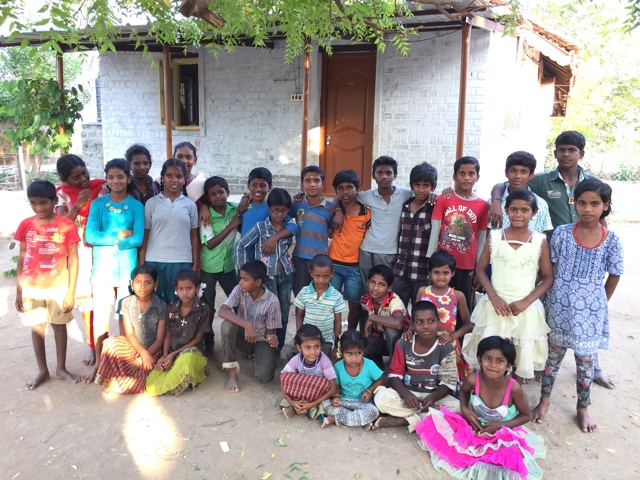 At Payir, we constantly come across children who fall out of school and leave schooling as early as age 5. Most of these children are rescued from child labour and abuse.
In June 2016, we came face to face in handling such a child, when, per the recommendation of the District Collector, a shepherd boy rescued from bonded labour, was placed under our custody. The boy was physically in a fragile state, scared of company, with strong feeling of being exploited by adults. Our teachers took this as a challenge and worked with him, to bring in a change with this boy towards his life, learning levels and with his health. This opened a new realization and conviction among our teachers, that we can bring an amazing transformation with these children. And this took shape as the Residential Center for deprived children. And in no time, we are with 30 children in the age from 5-14 years.
Payir is running a Residential Special Training Center (RSTC) – a residential bridge learning center for these children, to bring back their childhood and put a smile on their face.
We provide safe living space, nutritious food, and bridge learning programs for children to catch up to their age appropriate education levels. We also engage them with life skill activities like proper discipline, behavioral education, kitchen gardening, basic vocational training, and many other activities which help them in normal life skills. We have a set of staff, who are specially trained to work with these students, so they become their mentors.
In the past 1 year of working with them, we have seen a lot of positive changes to their lives:
They have caught up on their learning skills

Their general health and nutrition has improved

They are learning extra skills like – drama, carpentry, kitchen gardening

They have a daily routine and follow them

Their general hygiene has improved

They are more playful and THEY SMILE AND LAUGH a lot…
Any support you can provide to these children will go a long way in making them amazing individuals. It only takes Rs.3200 per month to support a child.
If you are interested, please write to us at: info@payir.org
Posted at: